Connect your bottle
First, you'll need to do the following steps.
Please use the same e-mail address for step 3 and 6.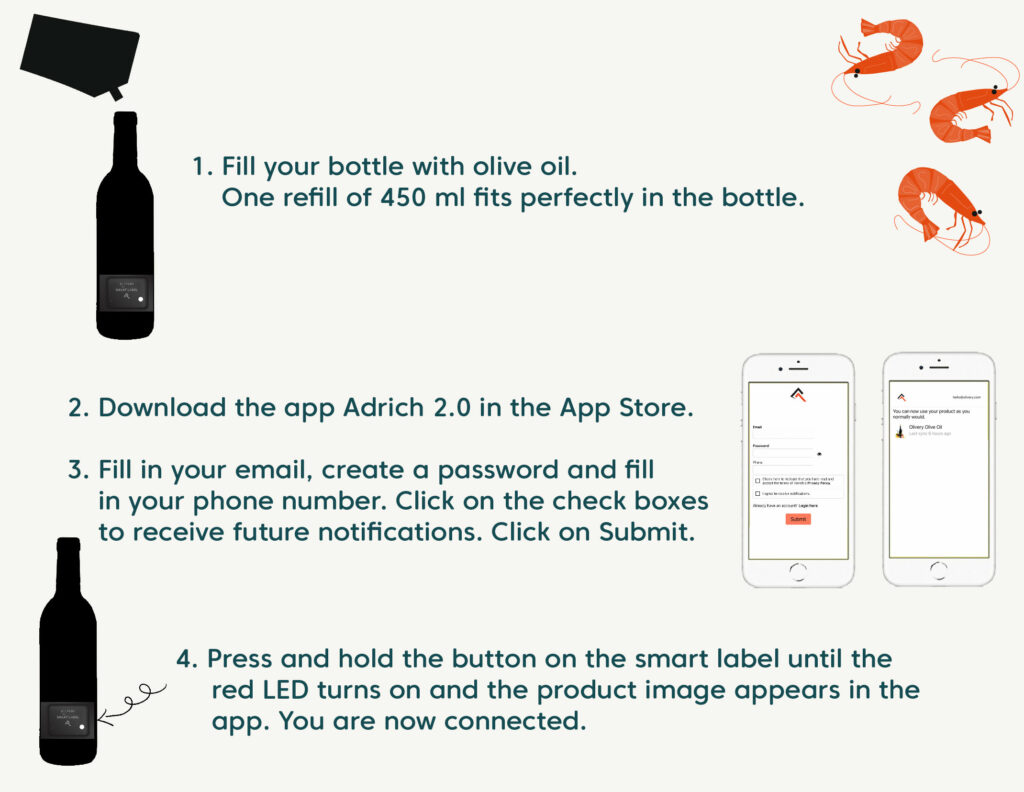 Please pay attention:
Do you have an iPhone? Please keep the Adrich app running in the background. So please don't close the app.
Keep your Bluetooth, Notifications and Locations always turned on.
Location data is not used for any other purpose.
When you use your bottle for the first time, please check your Adrich app regularly if the bottle is connected.
Please use the same email address for the app as for your oLivery account.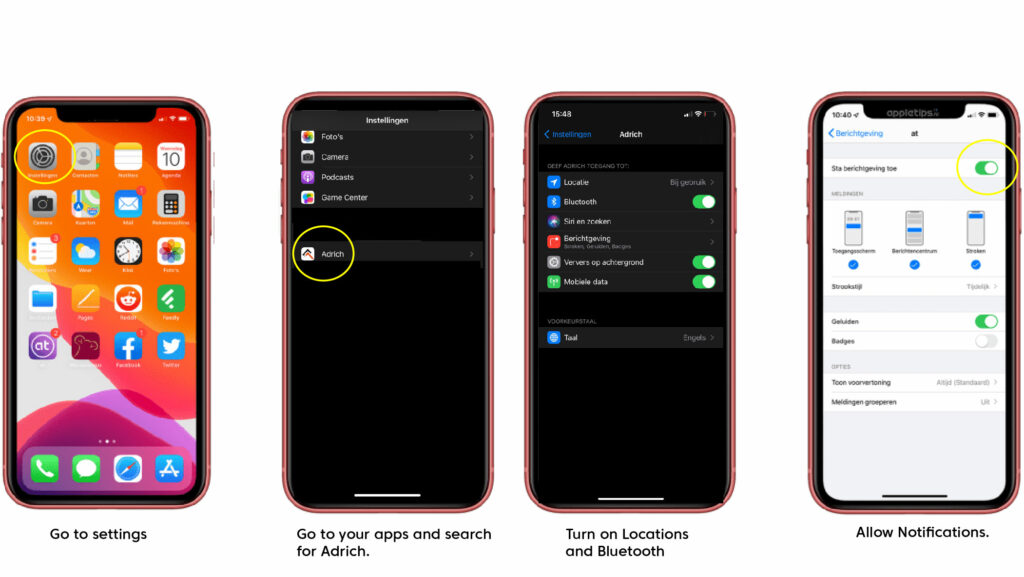 Newsletter
Stay up to date with the latest news